ENO Screen: Pirates Of Penzance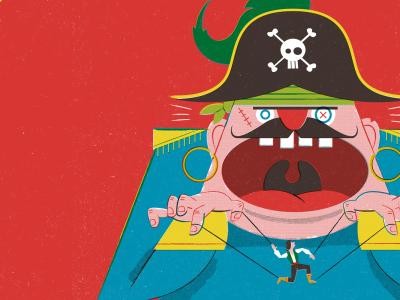 Book Tickets
Click a time to book tickets
Info

Synopsis

PLEASE NOTE THIS IS AN ENCORE PERFORMANCE.

CAPTURED LIVE AND RETURNING TO CINEMAS




ENO SCREEN: THE PIRATES OF PENZANCE Tuesday 18th June

Directed by Mike Leigh

Cert PG, running time 148 minutes (Act I 60 minutes; interval 20 minutes; Act II 50 minutes)




Sentimental pirates, blundering policeman, absurd adventures and improbable paradoxes – Gilbert and Sullivan's dazzling The Pirates of Penzance comes to ENO in a highly anticipated new production from renowned film maker and director Mike Leigh.




This much-loved comic opera is a showcase of brilliant humour and razor-sharp wit and features a sparkling score chock-full of memorable melodies and catchy tunes.




With stylish designs from Alison Chitty, this vibrant production is conducted by David Parry. The superb cast includes the ever-versatile Andrew Shore as the very model of a modern Major-General, Jonathan Lemalu as the affectionate parody of the British bobby, Robert Murray as the innocent pirate-apprentice Frederic, and Rebecca de Pont Davies as the older woman who has designs on him.




The Pirates of Penzance is sung and surtitled in English.